Rockwood and Stone are pleased to have entered into a Spirit building relationship with Anishnabeg Outreach.

Rockwood Outreach raised funds to purchase a new washer and dryer for their Family Centre in 2018 and continues to support AO financially. During Advent both churches collect socks and other needed items for AO to give away. Stone donated the proceeds from the food fight in 2018 and 2019.

During the COVID-19 pandemic we collected bikes and helmets and volunteers are making masks for their spirit bundles.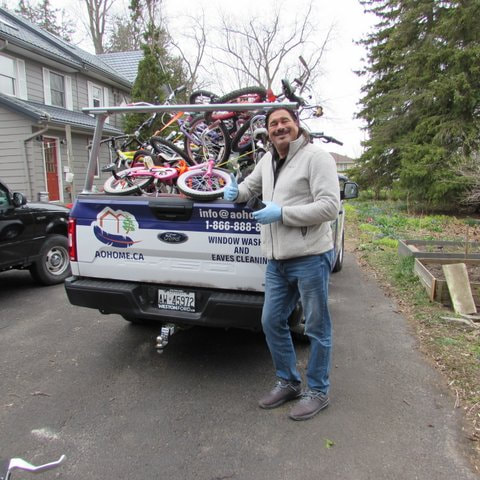 Thanks to everyone from our churches and community who donated bikes and face masks for AO.